Lab Member Alumni and Accomplishments
Michael Liuzzi
Master's Student Alumni
Email: liuzzitmichael@gmail.com
Michael is currently pursuing a PhD in clinical psychology at the University of Wisconsin-Milwaukee. At UWM, his research is focused on investigating neural vulnerability for developing depression and PTSD following acute trauma in youth.
Karen Schwartz
Master's Student Alumni
Email: kgarelik@gmail.com
Karen completed her clinical internship at Allegheny General Hospital in Pittsburgh, PA. After receiving her doctorate, Karen joined the ADHD Program at the University of Maryland as a postdoctoral associate. There, she is coordinating a randomized trial testing the effectiveness of a school-based depression prevention program for high schoolers with ADHD against referrals to care. This work aligns with Karen's program of research focusing depression prevention in high-risk youth and families, as well as promoting equity and accessibility of evidence-based mental health services.
Cindy Kiefer
Master's Student Alumni
Email: ckiefer02@gmail.com
After graduation, Cindy worked as a Clinical Research Coordinator in oncology clinical trials at UCSD's Moores Cancer Center for 2 years. In the last year, she has been working as a Clinical Research Associate for a clinical research organization called PRA, where she perform site management for pharmaceutical research. Most recently, Cindy worked on Janssen's COVID vaccine trial.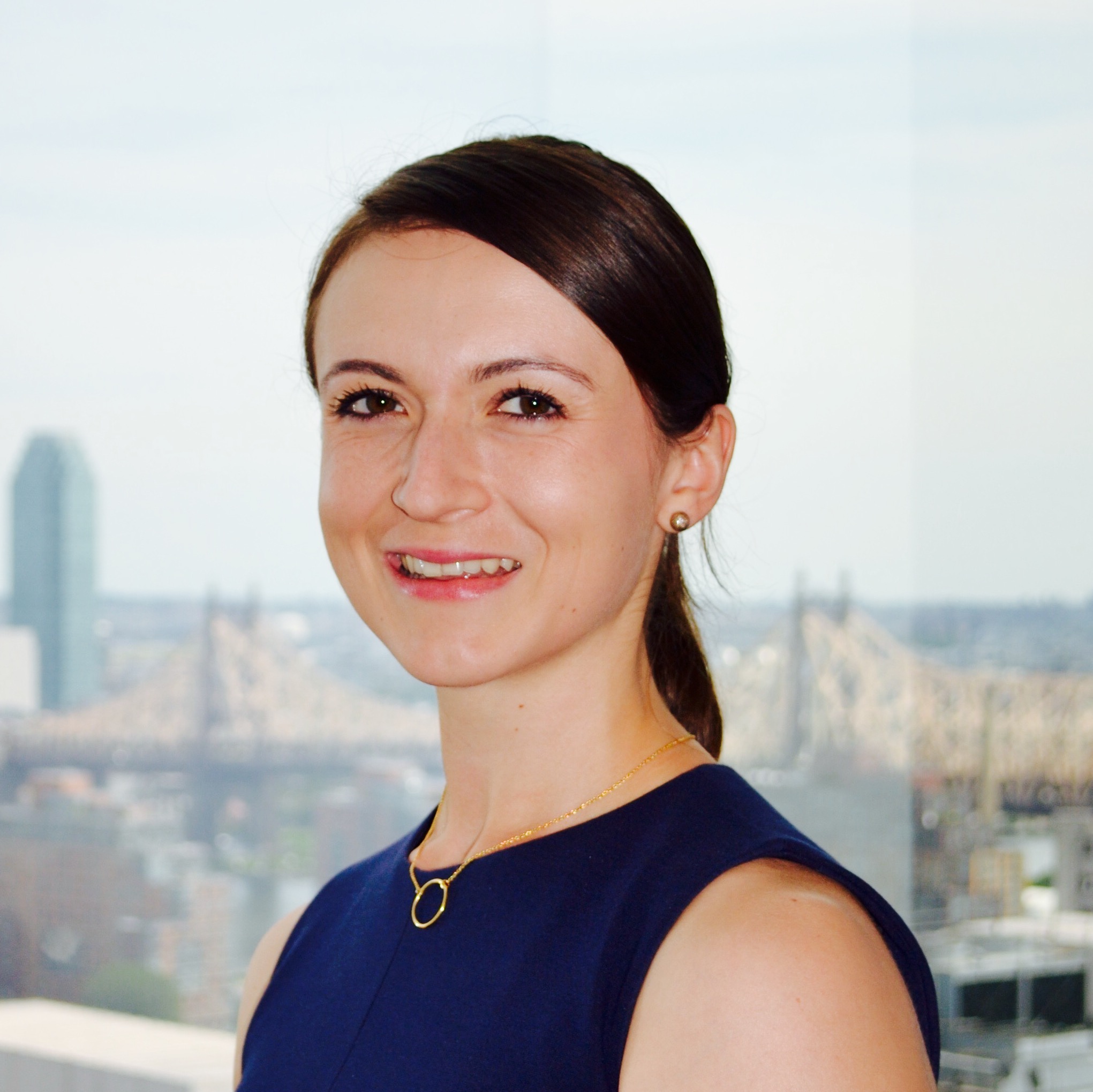 Maria Kryza-Lacombe
Doctoral Student Alumni
Email: mkryza-lacombe@sdsu.edu
Maria is a PhD Candidate at the SDSU/UC San Diego Joint Doctoral Program in Clinical Psychology. She is currently completing her Clinical Internship at the San Francisco VA with a focus in Neuropsychology. Her research lies at the intersection of affective, cognitive, and clinical neuroscience, with a special interest in clinical translation.
Lizzie Hodgdon
Master's Student Alumni
Email: ehodgdon@unm.edu
Lizzie is continuing her research endeavors as a doctoral student in Clinical Psychology at University of New Mexico under the mentorship of Dr. Kristina Ciesielski. Her research examines the neural, cognitive, and affective underpinnings of pediatric psychopathology, particularly autism spectrum and obsessive-compulsive and related disorders.
Brianna Hernandez
Former Project Coordinator
Email: hernandezbri98@yahoo.com
Brianna moved to San Francisco to start an MA program in Psychology with a concentration in Development at San Francisco State University. She's missing her friends and family back home in San Diego, but she's excited to be continuing her education. She plans to apply to Clinical PhD programs next year.
Research Assistant Alumni
Meg Robinson
Computational RA Alumni
Email: mirobinson100@gmail.com
Meg is currently pursuing a PhD in Biological Sciences at the University of California, San Diego. At UCSD she will rotate in different research labs before finding her home, but she hopes to join a neuroscience lab. Meg's main area of interest is in computational neuroscience (broadly).
Sam Villavicencio
Research Assistant Alumni

Gaby Ibarra
Research Assistant Alumni

Noah Bland
Computational RA Alumni
Email: nbsoccer23@gmail.com
Danielle Palumbo
Research Assistant Alumni
Email: danielle.palumbo12@gmail.com
Cassidy Owen
Research Assistant Alumni
Email: cowen7516@sdsu.edu
Cassidy is about to enter her fourth year at SDSU, majoring in Psychology with two minors in Counseling and Social Change and Social Work. She just started working as a Behavior Technician at Kyo Autism Therapy, and is a Crisis Counselor Volunteer at Crisis Text Line. She is looking forward to finishing up her final year at SDSU, and plans to apply to graduate programs to earn her Master's in Social Work (MSW) degree.
Isaac Christian
Computational RA Alumni
Email: Isaacrc@princeton.edu
Isaac "Big Time" Ray Christian is currently working towards his PhD in Psychology at Princeton University. His interests include the role of cognitive control in meditation and the functional role of mind wandering.
Lily Osuna
Research Assistant Alumni

Yuet Wing Cho
Research Assistant Alumni
Email: wingcho@connect.hku.hk
Wing is currently working towards her Educational Specialist degree in School Psychology at San Diego State University. Her ultimate goal is to continue to pursue a research-focused Ph.D. in Clinical Psychology or School Psychology.
Marianna Smith
Research Assistant Alumni
Email: marianna.smith2014@gmail.com
Marianna Smith received a Bachelors in Social Work and Sustainability in the Spring of 2021. She is currently working as a Youth Lead for Project Artemis through the MAAC Project in an attempt to reunify unaccompanied alien children/youth recently released from ICE detention facilities. The project will end in San Diego on July 5, 2021 and continue at a long-term facility located in Pomona, CA. Prior to starting a Masters Certificate Program in Early Childhood Transdisciplinary Education and Mental Health (EC-TEaMH) at SDSU in the Fall of 2021, the goal is to find full-time employment as a social service assistant or case manager in the mental health field (preferably with children or youth). Marianna Smith is certified in various training including NAMI Peer Advocate, Trauma-Informed Care team member, BLS, LGBTQ+ Train the Trainer, QPR, and Mental Health First Aid. The primary goal is to better serve populations in need of mental health services and become BBS certified.
Katie Strickland
Research Assistant Alumni

Jake Biglow
Research Assistant Alumni

Dede Alsaigh
Research Assistant Alumni
Email: alsaighdijla@gmail.com
After graduating from SDSU, Dijla Alsaigh AKA Dede is currently entering her second year of medical school at Western University of Health Sciences in Pomona, CA. She is pursuing a doctorate in osteopathic medicine and is aspiring to specialize in either anesthesiology, psychiatry, or pain management.
Sally Christine
Research Assistant Alumni
Email: misssallychristine@gmail.com
Sally is currently working for the SDSU Research Foundation at the Academy for Professional Excellence. Her program, Responsive Integrated Health Solutions (RIHS), provides workforce development training services for San Diego County Behavioral Health Services staff. Sally provides administrative and logistical support to the program and its trainings. She hopes to return to school to earn a Masters Degree in the coming years.
Carly Farrington
Research Assistant Alumni
Email: carlyf07@gmail.com
After graduating from San Diego State University, Carly took a few years off from her education to gain experience in counseling related workforce before applying to graduate school. She has recently been admitted into the University of San Francisco for a Counseling Psychology Marriage and Family Therapy program. Once Carly receives her MFT license, she plans to specialize in working with LGBTQ+ individuals and integrating social justice into her practice.
Sophie Bills
Research Assistant Alumni
Email: sophiemswork@gmail.com
After graduation, Sophie worked at an investment firm in client relations. She is now stay at home mom.
Geneva Toledo
Research Assistant Alumni
Madison Gratalo
Research Assistant Alumni
Email: madisonagratalo@gmail.com
After graduation, Madison worked full-time doing business to business sales as an account executive in the staffing industry. However, the covid-19 pandemic reignited her passion, and reinforced her calling for helping others. Currently, she is enrolled in the accelerated bachelors of science in nursing program at the University of Miami in  Miami, FL. She is set to graduate in December of 2021 and hopes to pursue labor and delivery nursing. She is incredibly grateful for the plethora of knowledge and valuable skills which she acquired during her time at the TEND Lab as they have laid a solid foundation for her professional and academic career thus far and surely, for many years to come.
Natalia Iturri
Research Assistant Alumni
Email: n.iturri@yahoo.com 
Upon graduation, Natalia moved home to Scottsdale, Arizona where she works as Chief Medical Scribe in the Neurosurgery Department at Phoenix Children's Hospital. In addition, she volunteers on the Neurology Floor at this pediatric hospital. Natalia is actively applying to Physician Assistant Programs, hoping to start next Fall. Overall, she is enjoying her gap years!
Raechel Rodda
Research Assistant Alumni
Email: raechel@roddaelectric.com
Raechel is currently a mild to moderate special education teacher in Santee, California. She teaches in a 2nd/3rd grade Special Day Classroom at Cajon Park Elementary School. 
Andy Villaba
Research Assistant Alumni
Email: andrewvillalba@gmail.com
After graduation, Andy was accepted into the Doctor of Medicine in Dentistry (DMD) program at Tufts University School of Dental Medicine. Furthermore, he was selected for the Health Professions Scholarship Program (HPSP) with the United States Army.
Katie Nynas
Research Assistant Alumni
Email: ktnynas@gmail.com  
After graduating from her undergrad program, Katie moved to Ferrol, Spain and worked in public schools as an English teacher. After she returned, Katie started graduate school at SDSU pursuing a Master's of Public Health with a concentration in Environmental Health. As of now, she works full-time for the SDSU Research Foundation at the school of Public Health as a Research Specialist. Katie plans to graduate from her program this summer and continue her research at SDSU.
Yonca Cam
Research Assistant Alumni
Email: ynccam@gmail.com
Upon graduation, Yonca earned her master's degree in Cognitive and Behavioral Sciences at Illinois State University. Currently, she is working toward her PhD in Psychology – Cognition and Neuroscience at the University of Missouri, Columbia. Her research is focused on the neural networks of homeostatic and hedonic mechanisms of feeding as well as the motivational systems of voluntary physical activity and drugs of abuse.
Katrina Cole
Research Assistant Alumni
Email: katrina_cole@icloud.com
Katrina is currently pursuing a doctorate degree in criminology and justice studies at the University of Massachusetts Lowell. Her research focuses on sexual violence, commercial sex, and public policy.
Diego Velasquez
Research Assistant Alumni
Email: drvelasquez77@outlook.com
Diego is working towards earning his Master's degree for the social work program at SDSU. He currently works as a social work intern at the Veterans-Home of California in Chula Vista. 
Ysabella Panggat
Research Assistant Alumni
Email: panggat.ysabella@gmail.com
After graduation, Ysabella began working as a teacher's aide at a non-public special needs school. She is now attending California State University San Marcos and taking courses to fulfil prerequisites for a graduate school Speech Pathology program.